Fall is my favorite season for so many reasons. The changing of the leaves, the cooler weather, football season and my most favorite is all of Fall Family Photos. Every year I drag my poor husband to a different location and he "willingly" smiles for the camera. After moving to Austin I was excited to seek out new locations to have our yearly family photos done and to include kiddos, which is a whole new adventure. This year we have added a new baby to tag along with our toddler so let the fun begin.
I have put together some of my favorite locations for family photos around North Austin that allow for a variety of shots and can include the whole family.
Mill Pond
15108 Wells Port Dr, Austin
I might be a bit bias about this location because we are lucky to have it be our own walk, run, bike trail not far from home. The gazebo allows for intimate photos while the bridges among the trees offer unique and picturesque shots. The area around the pond allows for formal family pictures while allowing the liberty for your kiddos to run and play to get those action shots.
Gault Homestead at Katherine Fleischer Park
2106 Klattenhoff Drive, Austin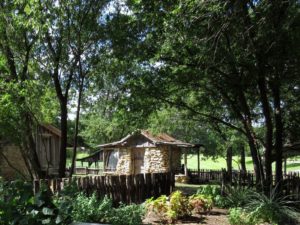 The Gault Homestead at Katherine Fleischer Park takes you back in time and creates fun family photos. Sit on the steps of the log cabin or pose in front of the rustic structures for a unique background. The homesteads Wagon, Brush Arbor, Crane Press, Syrup Cooking Shed, Smoking House, Outdoor Kitchen and Beehive Oven all provide fun and different props for pictures.
Downtown Georgetown Square
Georgetown
The Most Beautiful Square in Texas! Do I need to say more? The square is one of my favorite places to visit. Sit on the vast lawn under the trees for pictures, sit on the court house steps or walk around the square and pose in front of many shops. The Square is beautifully decorated every year for the holidays so make sure to visit after you are done with your photo session.
The Blue Door at The Union on Eighth
224 E 8th St, Georgetown
Pictures at everyone's favorite blue door, I love this spot. The colors of the door are amazing yet so very simple and make for the best background.  Walk around the corner and pose in front of the large steel doors or the brick wall next to the blue door. You really can't go wrong with these rustic yet beautiful backdrops.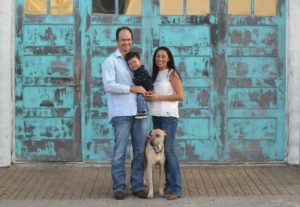 Old Settler Park
3300 Palm Valley Blvd, Round Rock, TX
The park has 645 acres which include 7 playgrounds, miles of trails, baseball, softball, football and soccer fields. There is so much variety in this park you can create a limitless amount of photos for a different and fun family session.
If your family is like ours and you include your pets into the family photos remember to be mindful of leash rules for the parks.